NET Online Test Series
NET Online Test Series June 2023
Career Endeavour offers Csir Net Online Test Series For Physical Science, Chemical Science, Life Science, and Computer Science with detailed explanations. Online Test Series developed by Career Endeavour Research and Development wing which covers the complete Syllabus along with an in-depth Analysis of Previous Years' Question Papers as per the Csir Net Exam Pattern.
Csir Net Test Series is divided into three parts; such as Topic-wise Tests, Minor Tests, and Mock Tests with detailed solutions.
Students are required to attempt tests Topic-wise Tests; Minor Tests and then Mock Tests for their best performance.
There will be a negative marking of 25% for each wrong answer.
Note: The Online Test Portal closes one day before the examination.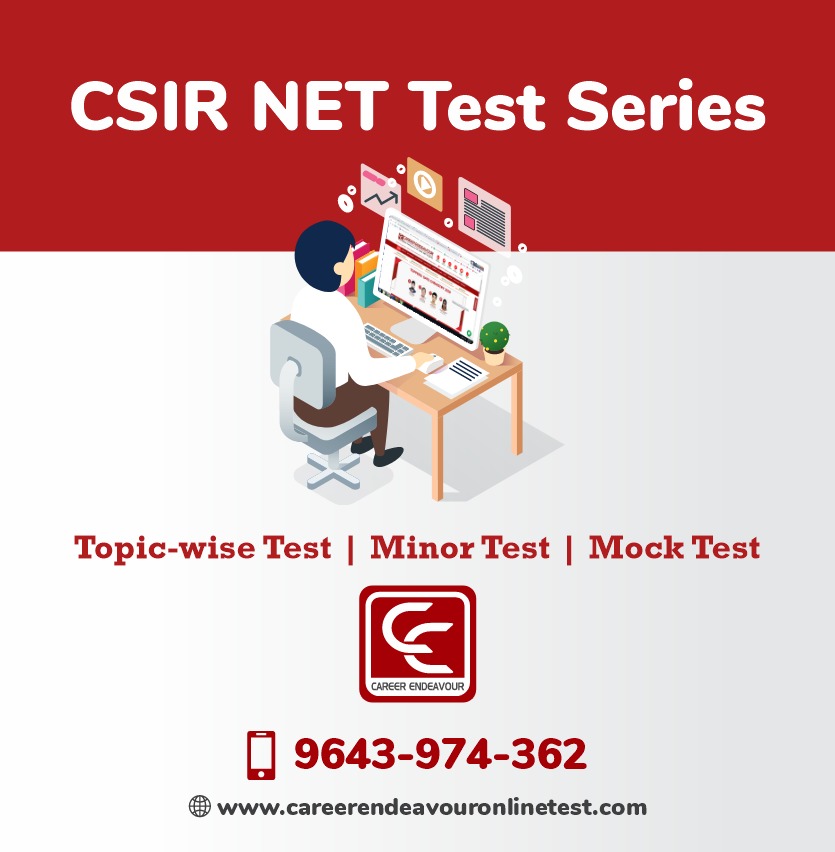 Online Test Series Features:  
Questions asked from the whole syllabus.
High-Level questions developed by subject experts.
Attempt the test at your own convenience.
Designed to revise syllabus multiple times.
Detailed Explanations for students' reference.
Comprehensive Performance Analysis Report
Compete with thousands of students.
Real-Time Exam Experience.
Attempting multiple Online Tests will not only boost your confidence level but also help you inculcate self-analytical capacity. You should attempt maximum Online Tests to learn about your weaknesses. Accordingly, you can rectify to rule each one of them.
Career Endeavour also offers GATE Chemistry and GATE Physics Online Test Series with Detailed Explanations as per New Exam Pattern.
Registration Procedure:
Csir Net Test Series
Ph: 9643 974 362